Things will begin to slow down a little, now that the house has 'taken shape'. Today's efforts included the alfresco support framing, the alfresco beams and the roof trusses. The stacker door from the family/meals out to the alfresco was also installed, as well as more bracing board around the front and the rear.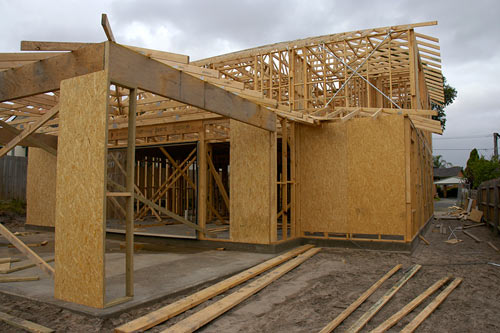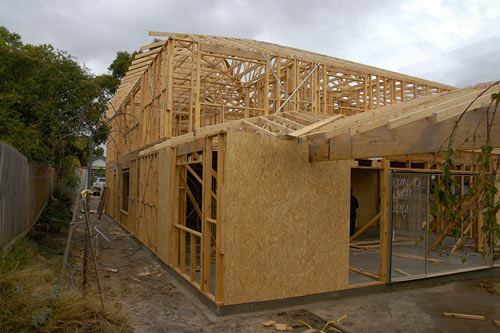 Here is our first door to be installed! The opening is as big as the opening will be, with 2 stacker doors sliding back into the fixed glass already in place. There are also 2 fixed windows on either side of the stacker, so plenty of light (and air) will filter through the house. Eventually we 'may' change this to a bi-fold, but at this stage it wasn't vital!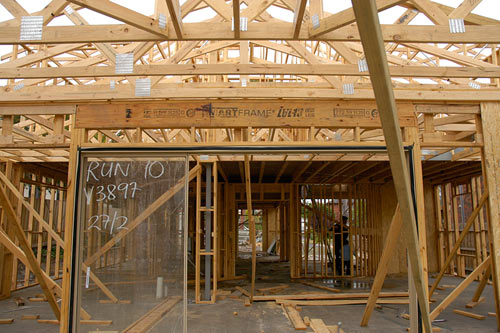 This is taken from the family room looking through to the alfresco through the stacker door.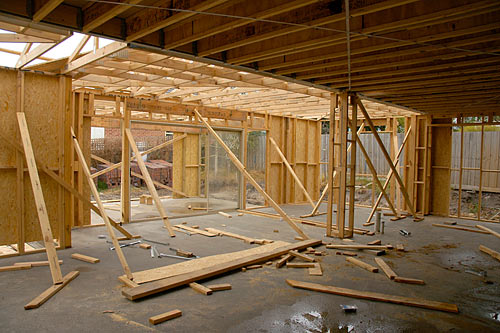 Upstairs and in the Master Bedroom, looking through the doors into the ensuite. The small framed area on the left through the doors is the toilet, and the other 'room' on the right is the WIR. It was important in our chosen house design that the entrance to the wardrobe was no where near the ensuite. I didn't like the idea of steam near the clothes! The darker area in the roof above the ensuite doors is the 'floor' for the central heating unit.
Looking through the wall to the family and alfresco below. There will be enough room to have a simple, drought tolerant garden.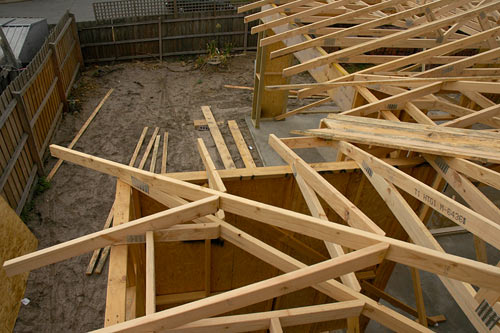 Almost done!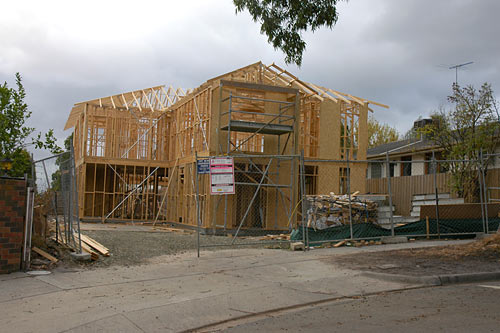 Tomorrow the plumbers are due for the rough in, and I guess the chippies will finish installing the windows, the remaining bracing board and valleys in the roof.