Hehehe....
I'm so glad I insisted we didn't compromise on the bricks and went with our (OK...'my') gut feeling. Although the mortar is still wet and will dry considerably lighter, it all looks fabulous, and is just the right rustic mish mash of colour I was after! No brick that I looked at came close to the Daniel Robertson's, and they are worth every cent of the $7.7K upgrade. Expensive...yes, BUT this is one of the features of a house that cannot be changed later, unless you completely render/bag/paint etc. And why would you want to render over $7.7K worth of bricks?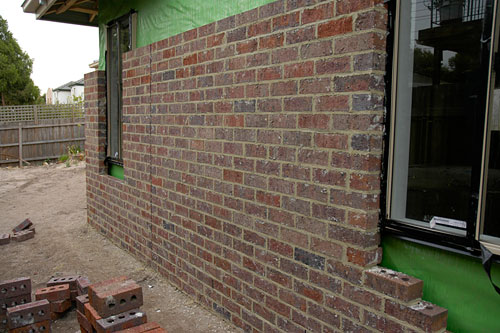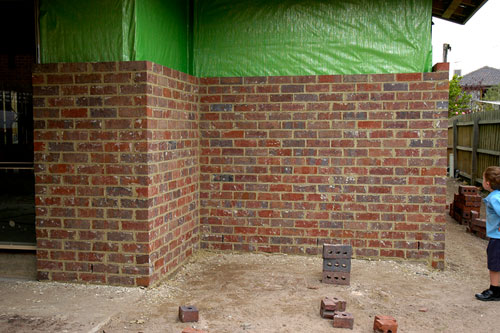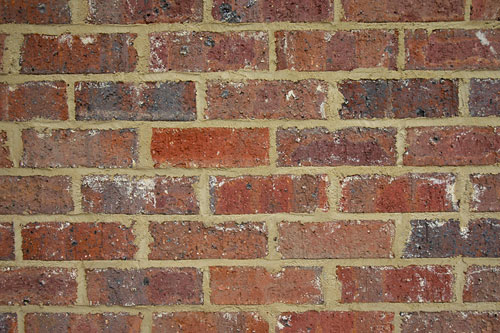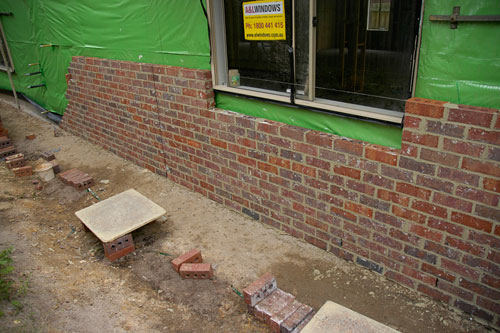 I just love the purple hue they have over a large scale!
There are at least 15 different coloured, or styled, bricks in the blend, which is why careful laying is required to get an even blend. I have noticed 2 bricks the same next to each other, but on a grand scale, I don't think it will really be that noticeable. Time will tell!
My excitement this afternoon soon turned to disappointment when I went up 'stairs' and noticed that 6 tiles have been completely cracked, broken and dislodged from the roof over the family/alfresco area. It 'appears' as though someone decided it might be fun to go for a walk on the roof and see how many tiles they could break. I certainly don't recall seeing them in this state yesterday (except for the first tile photo), so it must have happened overnight. Roof tiles don't look like this unless someone walks on them in the wrong spot.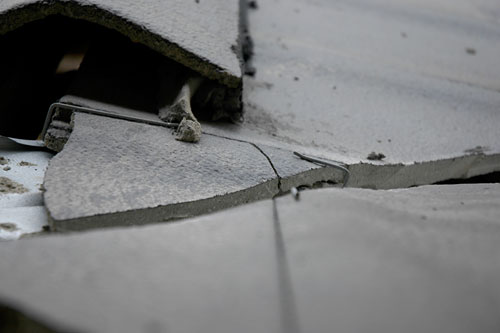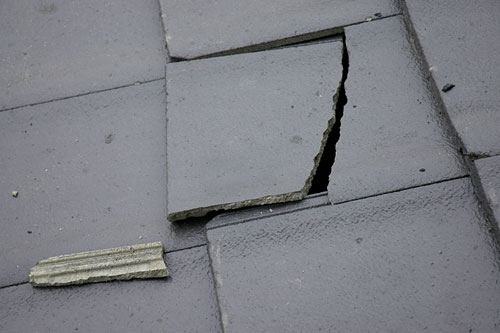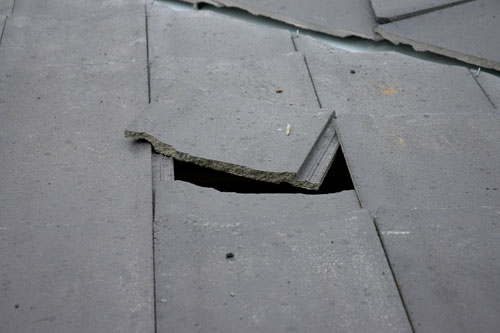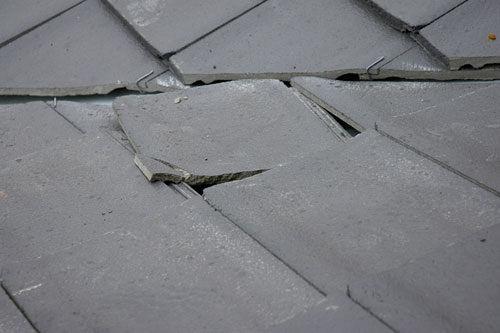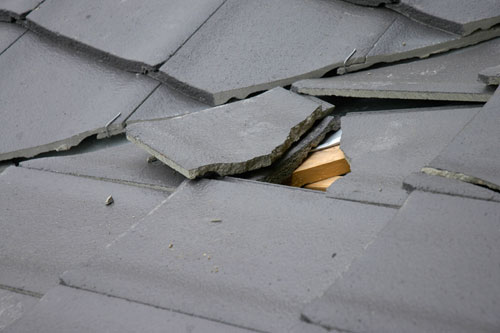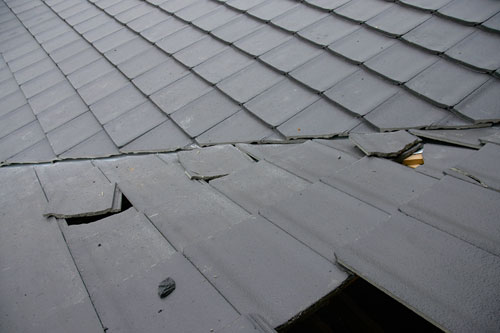 Not happy at all about this, but at least I don't have to pay for it. It's just a shame that with the site clean yesterday, all the remaining spare tiles were taken away. I hope they can get ones from the same batch to replace them. Another thing to add to the list of fixes for the SS at our meeting Friday week...