After the weekend's disaster, I actually have some catching up of photos to do! The gutters were installed on Thursday last week: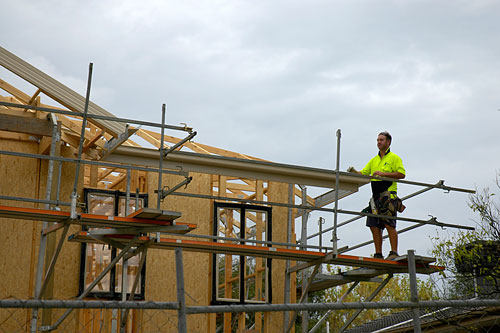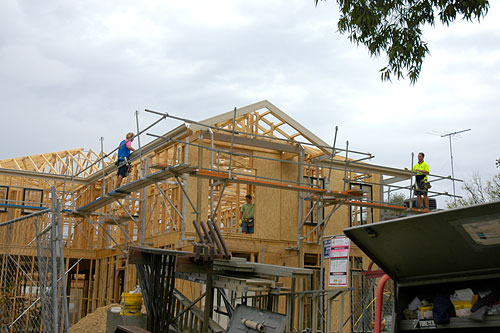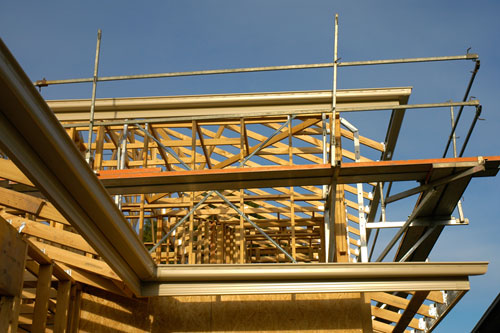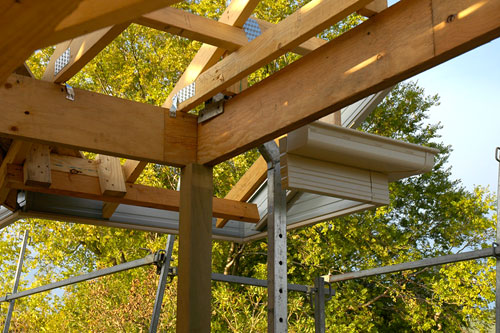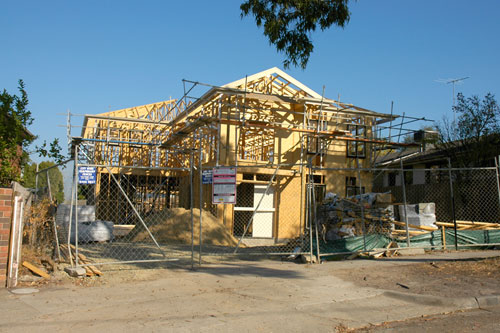 The tiles were delivered on Friday (and aren't they beautiful!!):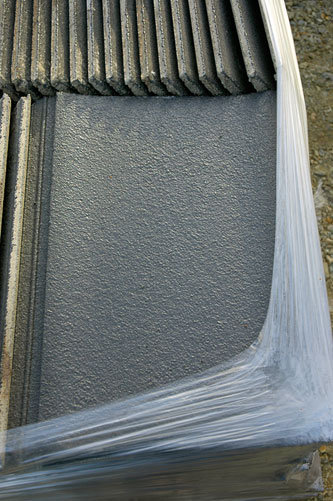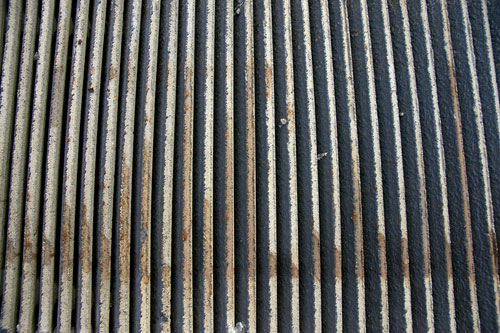 On Monday they had raised the roof scaffolding to make it safer for the tilers, but due to our little disaster there were no photos taken.
We dropped by the house just after 7:45am this morning (in the cold and drizzle), to see that all the batons (I think that's the correct term...) had been nailed to the roof, and they were just starting to get organised to start running the tiles up to the roof, ready for laying. These next 2 photos were taken from the car so they look a little strange though the windscreen...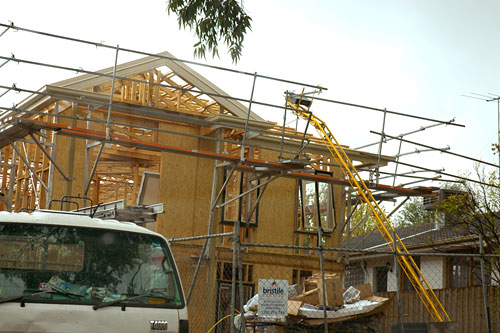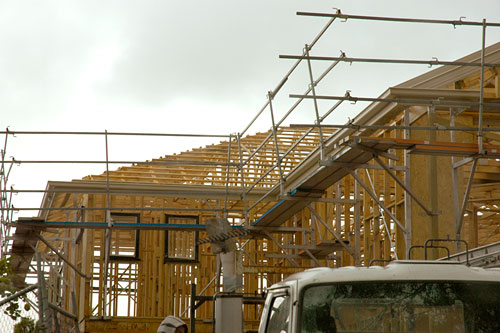 We drove past again at around 12:30, and was surprised to see the north side of the roof all completely laid as we were coming down the street! Much nicer than looking at roof trusses! At this stage, they were busy loading the tiles around the east side above the 'wrong windows'. The section above the MB had already been completed: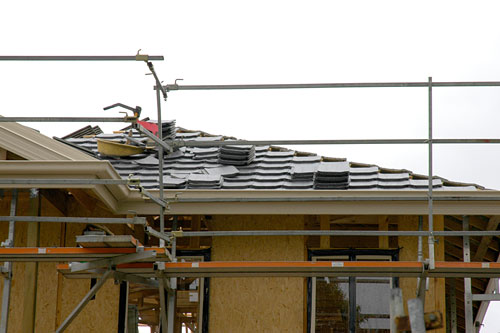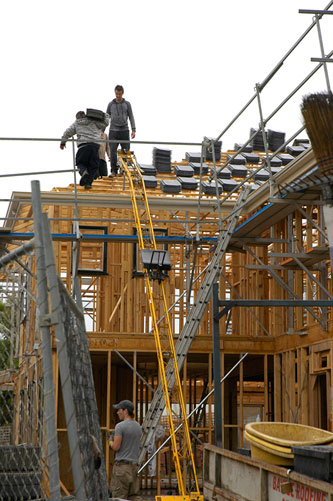 When we drove past later this afternoon, and they had laid almost all of the roof that we could see. No photos, though. We still haven't been able to write a letter to Henley regarding the incorrect contract dates, but hopefully, we will be able to do this tonight so I can hand deliver it tomorrow (after I have been past the house!).
Why does everything seem to happen at once??