I'm a bit annoyed at the moment. On several occasions I had asked my SS that I keep the left over bricks from the house so I could use them for our front fence. It was only last Friday afternoon, I rang my CSA and asked if I could have permission to move the pallets to the back of the property over the weekend. She said she would get back to me. Well, she hasn't yet, and now the bricks have gone back to the manufacturer. I will be ringing her tomorrow to try and get them back. If that fails I will have to go directly through Daniel Robertson and pay for them myself and get them to somehow hold them for me, at least until the scaff comes down and I can have access to the back of the properly and move them there myself. Not happy, Jan, not happy at all.
Apart from that bitter disappointment, things have been moving along nicely. The eaves have been finished on the top storey, including the linea bands which will be rendered and painted Paperbark to match the fascias, gutters, windows and downpipes: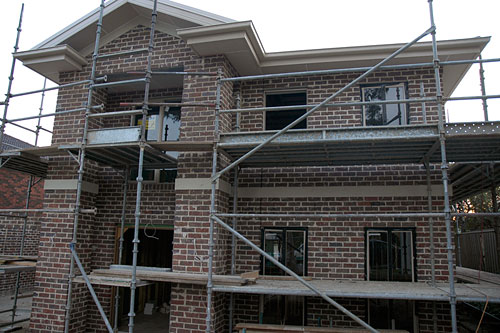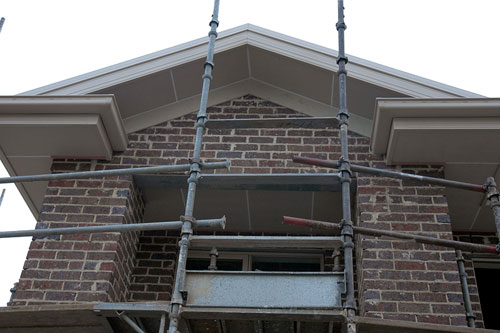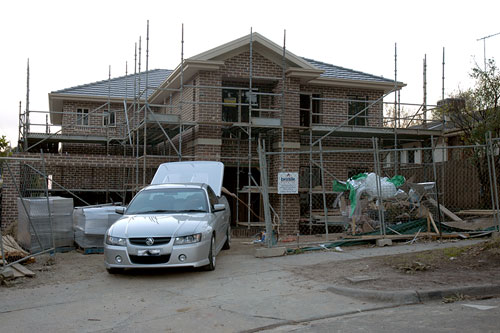 We also have our 'Jasper' weatherboards!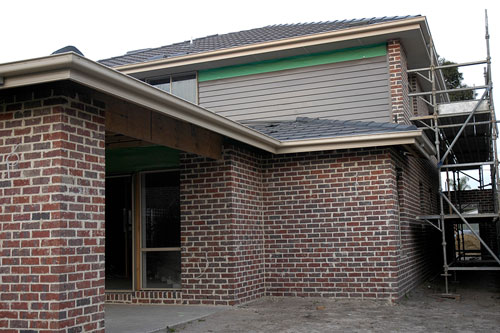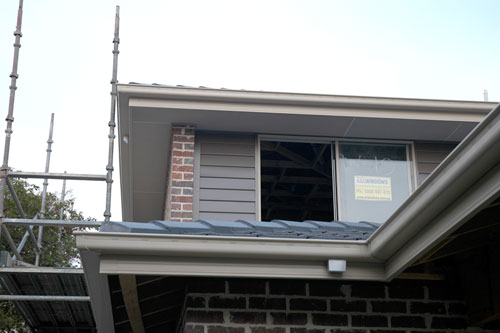 I'm really happy with the way they have turned out. I was a little concerned that the Jasper would be too dark, but I always knew to have Paperbark boards was going to look wrong. At least this way they blend in with the bricks well, and certainly don't stand out. Best of all, they will never need painting!
Grrrrrr at the bricks...