The title says it all, really! The scaffolding for the second storey bricking, eaves, roof flashing and weatherboards went up today.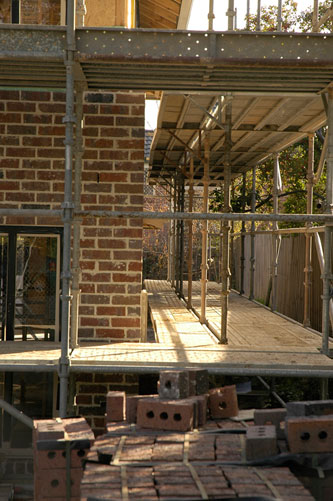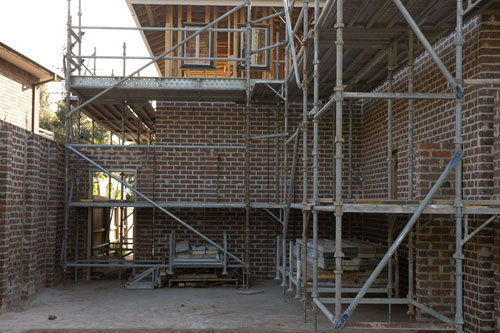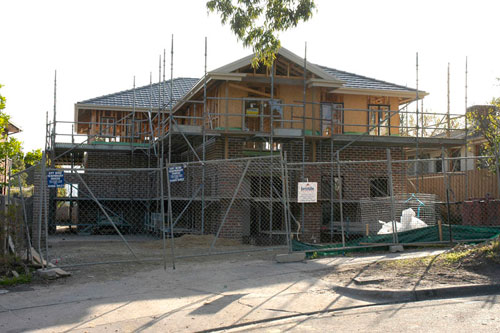 I've also been shopping again (suprise, suprise...), and have found a couple of things that I will most likely put in the powder room. I have a 'thing' for glass jars at the moment, and apart from my 3 large and 1 small apothecary jars, I found these little beauties, the larger one on sale! Don't you just love a bargain!! The larger one was less than 50% off ;-)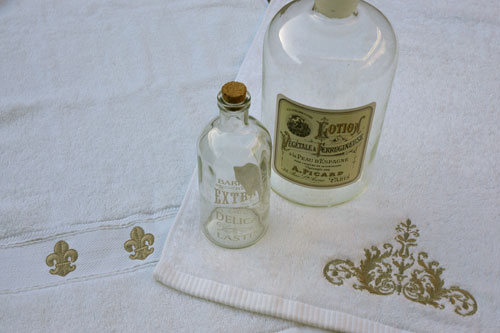 The 2 hand towels I picked up recently as well, and they should look lovely in the Powder Room also, and blend in with the colours of the Caesar Stone, floor tiles and Paint.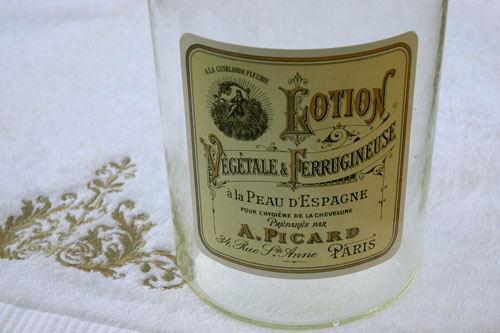 I have a few other little goodies tucked away in the remaining space in the laundry cupboard, but I haven't photographed them yet! ;-)
I can't wait to start unpacking things I'm sure I've forgotten I have, and start decorating my home. Still a long way to go, but closer than what it was last week!!
Good news on the couch front too. They are delayed, so delivery (and storage) will not take place until June. The longer they hold on to them the better!!