I was able to have a little walk around (Shhhh....) on Saturday and check out all the wiring and position of the cooling vents. I've had such a busy weekend, and updating the blog was the last thing on my mind! Here are some pics of our little trip through...where I also noticed a few more noggins specifically for the towel rails and toilet roll holders. Fantastic! I didn't even have to ask for them! ;-)
The mess of wiring, cables and water pipes in the wall between the study and the laundry: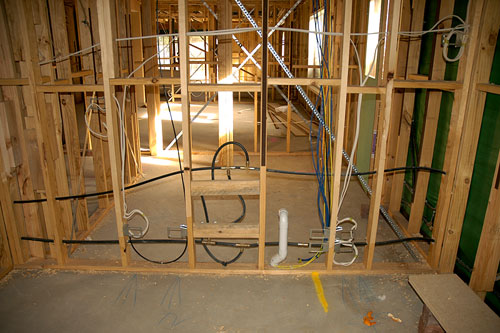 Power, HDMI and TV point all in the alfresco. Great for Grand Final/Bathurst/storm chasing BBQ's: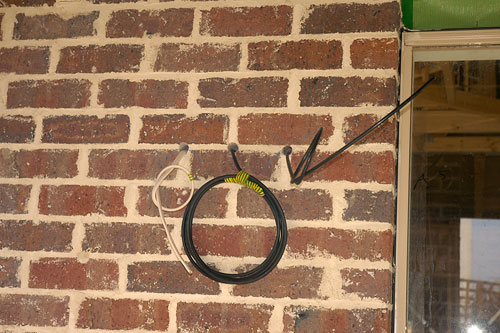 The solar panel for the hot water and the evap cooling unit now on the roof: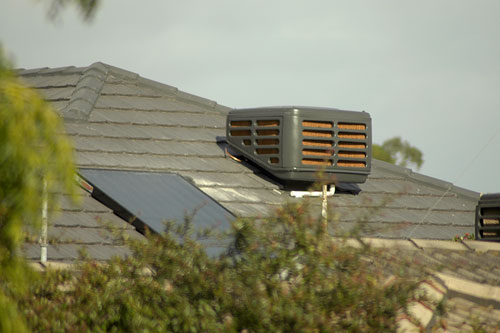 The cooling unit in the roof: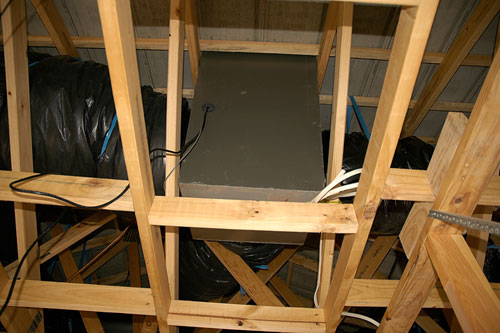 This is how she looked Saturday morning: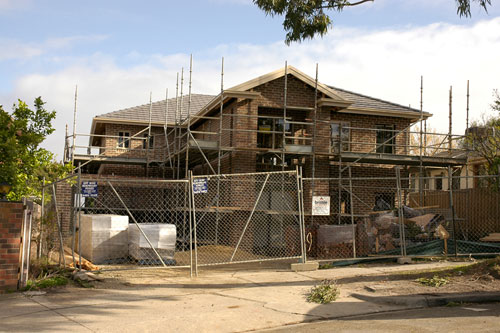 And this is what has been happening today!: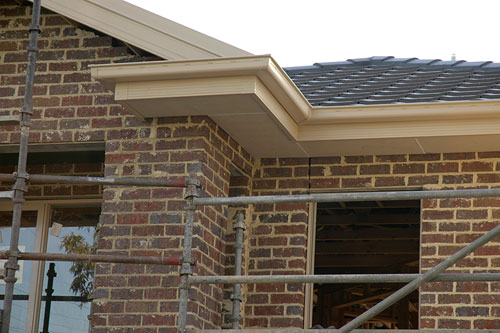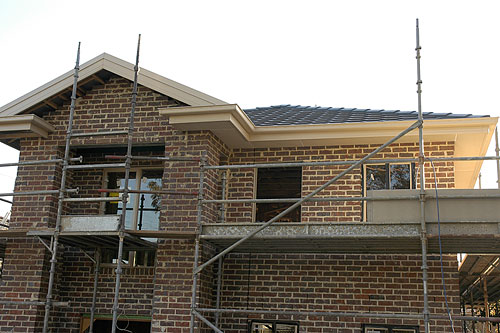 I just hope the 'eaves guy' remembers to put the window back together again! Could be a little draughty ;-). By the looks of it, he could be finished tomorrow. Not sure what the next course of action is. Possibly the weatherboards out the back, painting the eaves, or acid washing the bricks, which I am eagerly waiting for! Then my beautiful Daniel Robertson's come to life!!
Completely off topic, I stocked up on incandescent light globes today, and will need to buy more at some stage this week (now that I found a shop that has them!). I refuse to have fluros in my beautiful chandelier! It just won't look right...