As of yesterday, we are officially locked out. The windows are all shut and locked, and the temp doors have temp locks on them...which are locked. I'll be peering through the downstairs windows taking pics for a while!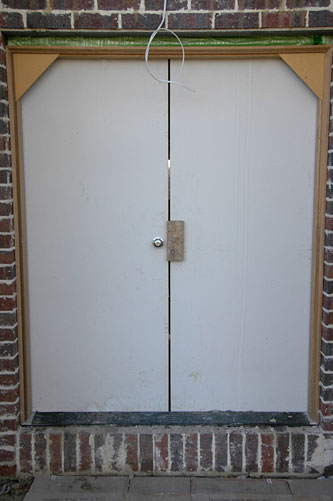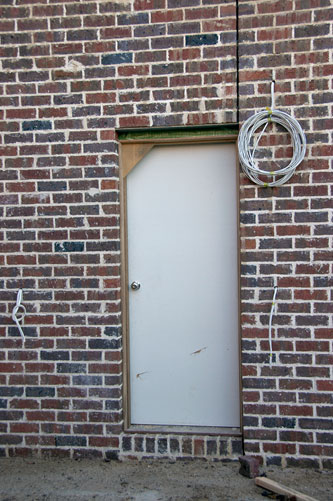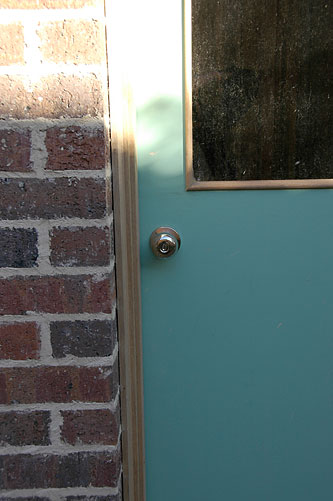 Last I heard, the plastering was due to begin today, but we are still missing the wall batts and sound screen batts to go in before the plaster. At least something happened though! The site was cleaned again with a bobcat moving leftover brickies sand about the place (unfortunately adding to my already very sandy soils...), and on peering through the windows, the whole interior has been swept clean. I would love to have a walk around, but unable too.
Several times in previous posts, I have mentioned "The House Down The Road". It was demolished the same time as ours, and 2 units built in it's place. One unit is now sold and the other I had the chance to walk through a few weekends ago.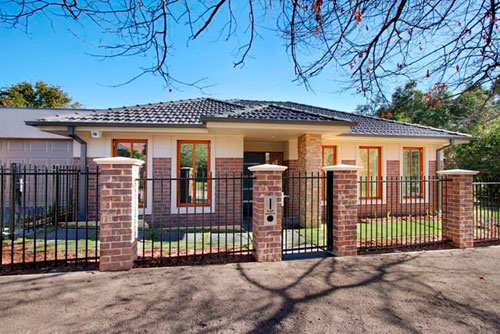 I discovered that it has a Laminex Alabaster 2 pac kitchen...the same colour as mine. It was wonderful to see it 'in the flesh' on a large scale, having chosen it from the tiny chips! It certainly doesn't look pink at all, but is just a nice warm very slightly off white colour, and not as 'cool' as the polar white. I think it will blend in with all my colour choices.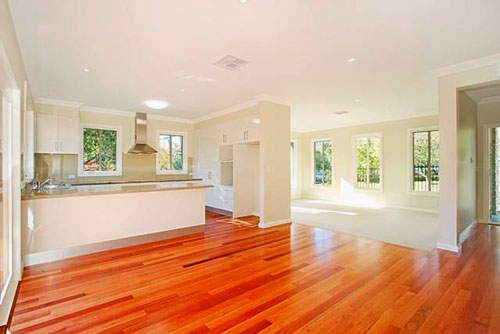 This unit is a classic example of why we went down the path of demolishing and rebuilding.
"Featuring 3 good sized bedrooms master with ensuite and huge walk in robe, large family and kitchen meals area and separate lounge. The courtyard is north facing and low maintenance. The property was built using the best quality materials such as: Daniel Robertson bricks and terracotta tiles, granite bench tops and 9 foot ceilings. Featuring reverse cycle air-conditioning, alarm system and ducted vacuuming. Located on a corner block on it's own separate title."
Not to mention a custom build by a renowned local builder, and, of course, the glossy 2 pac kitchen. It could be yours for a measly $800,000!! Another one of two double storey townhouse on a corner block (with separate title) sold a few weeks ago for $1.2M.
Mad, I tell you!!