Yesterday, the plasterers still had not commenced, but I was excited to see the garage roof trusses had arrived!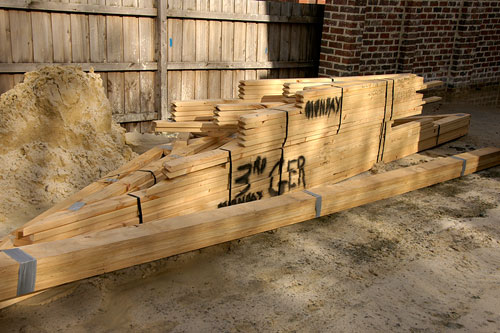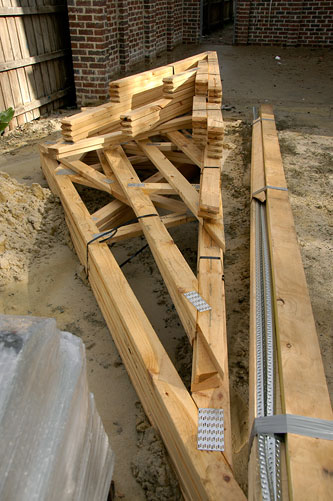 Doesn't she look beautiful! :-)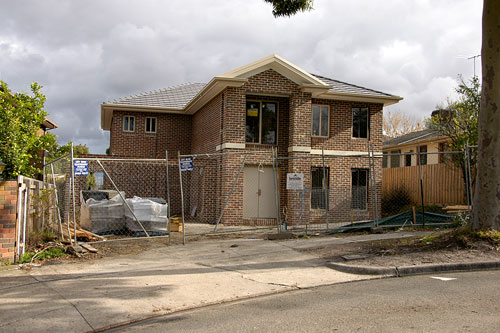 This morning when I drove past (without my camera...) at 10am, the trusses were up AND there was a truck in the driveway full of insulation batts!! I can't wait to have a snoop through the windows a little later this afternoon!
Photos to follow...