I drove past after the school run this morning and was pleasantly surprised to see half of the scaffold had already been dismantled! Unfortunately, I didn't have my camera, but I made a return journey a little later and bumped into my SS on site. We had a good chat about things, and discussed the issue of the 'possible possum' in the roof. He will get the heating guys to come out and check the ducts for any 'intruders'! It's actually not an uncommon thing to happen, but I'd prefer not to have a live possum plastered in my new home! While I was there, I was able to take a few pics of the cleaned top section of bricks, and the facade for the first time without scaff.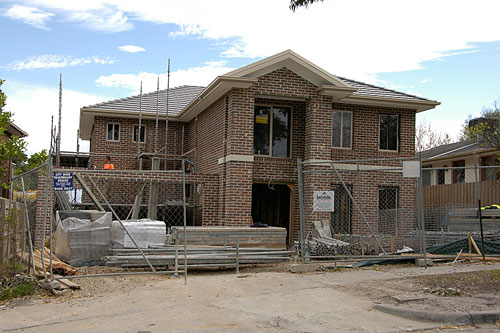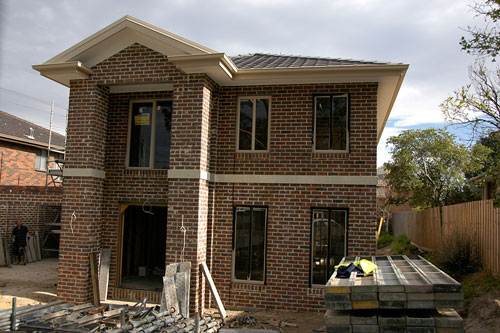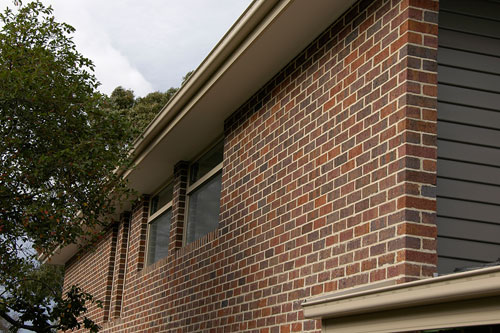 The lock up invoice had been delivered by the time I left for school pick up, and yes, it's HUGE!! More interest to pay now, unfortunately.
I returned to the house to see all of the scaff gone, but still sitting in piles across the front. She's looking lovely now! Despite the lock up invoice, the front doors were still wide open! The locks should go on within the next days I'd imagine, ready for the plaster.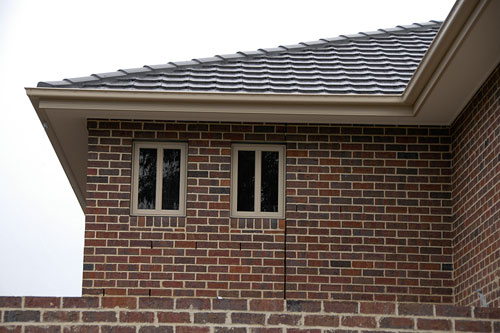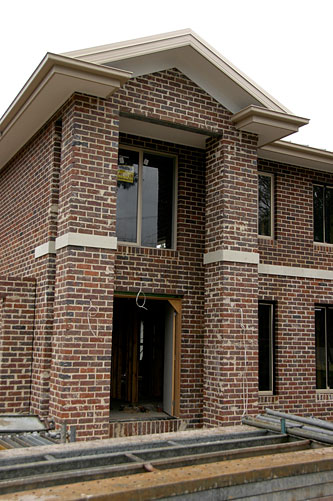 Can't wait for the plaster to begin, but due to being 'locked out' many of my photos will be through windows...