If you have been following my blog, you would no doubt know that I'm in love with my bricks! Today, 2000 odd were delivered to the rear of the property prior to set out, drains and slab pour. I can assume they were delivered there so they can be used for the back of the house, as once the slab is down, it will be hard to get them there from the truck. Anyway, I can't begin to tell you how excited I was to actually see them, and feel them! The roughness, and the different variations in colour between the bricks is just divine. I can't wait to see them laid, and am seriously considering giving the brickies a 'slab' as they start, and ask nicely to make sure they are blended well, and no two bricks the same are next to each other, or on top. Fussy, I know!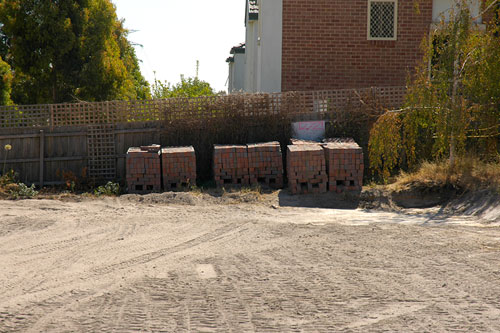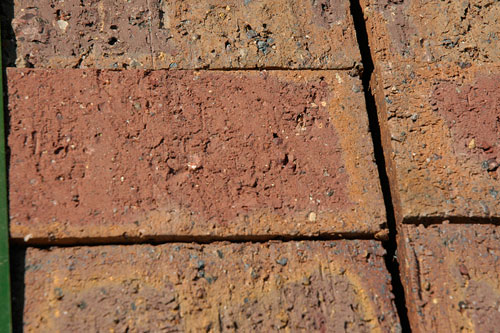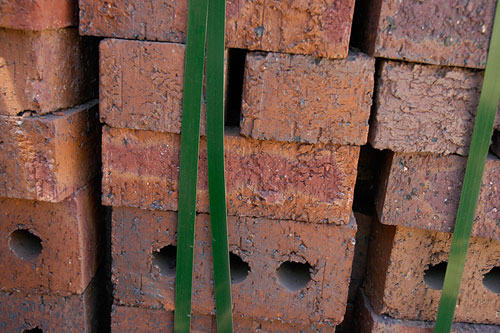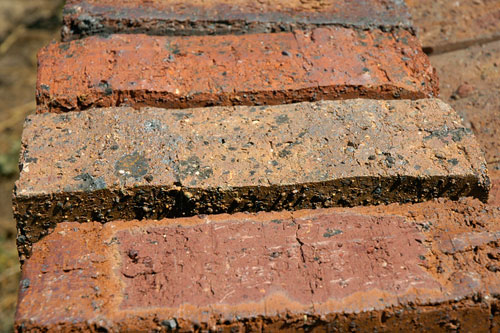 Our front garden tap was installed yesterday, but I didn't get a chance to update the blog.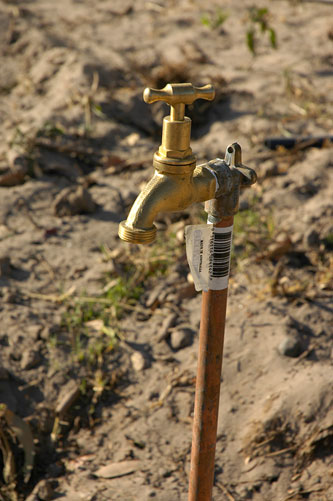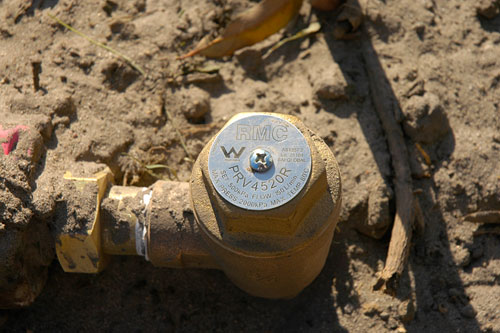 Now that I am pretty much a free Woman during the day with both children at school, I have been doing a little shopping to help with the loneliness ;-). I picked up my hall table last Saturday, so here are some pics of it!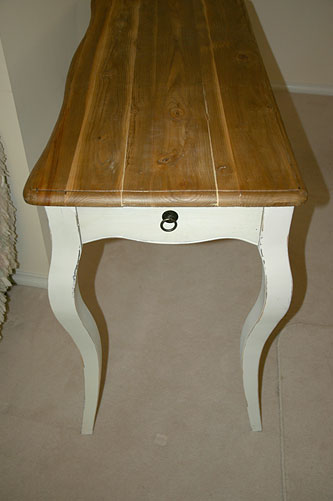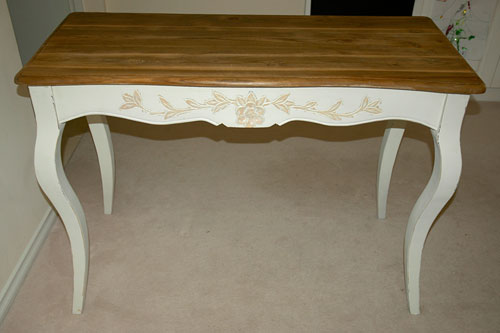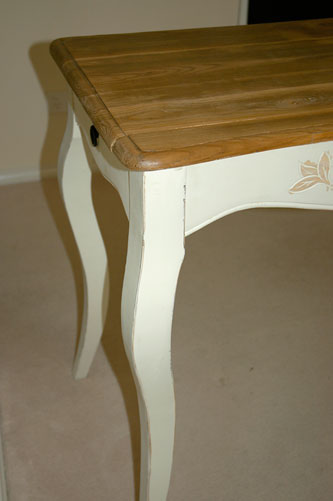 I will need to do a little bit of work on the top which will involve sanding and polishing it with beeswax, but apart from that I'm very happy with it!
I have had my eye on birdcages for a number of years, and finally bought one yesterday. I'm not sure where I'm going to put it, but my thoughts are either on a side table in the lounge, under the hall table, or in the family room somewhere! The shop assistant was telling me she has hers in her bathroom with a plant in it! I already have a couple of things lined up for the ensuite in the 'void' between the twin basins ;-)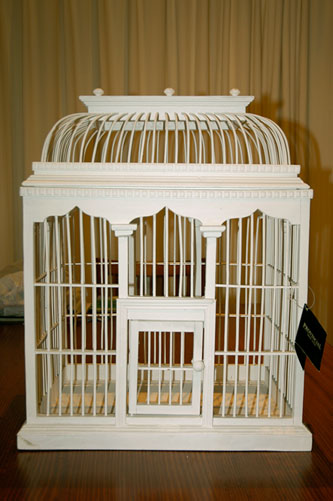 I also had my eye on a ceramic bird before Christmas. I had always 'planned' on getting 2 of them at the Boxing Day sales, but of course, they had sold out. It was part of Bed Bath N Table's Christmas range, and I was extremely lucky to be passing a shop at another shopping centre than my 'usual', and they had 2! One was damages and chipped, but the other was perfect!! At 70% off and only $2.95 it was an absolute bargain!!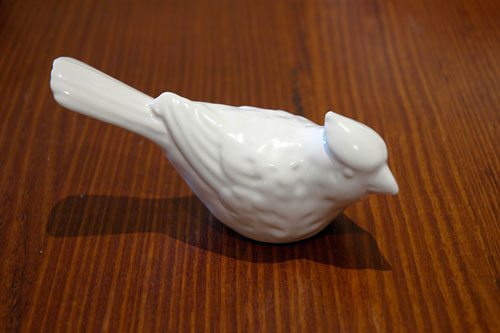 ...and last, but certainly not least, Laura Ashley have had a sale for a while, and I have been admiring most of her furniture and accessories for a very long time! It was lovely to look 'properly' for a change without little people's fingers touching everything ;-). I had my eye on a lamp shade for ages, but when looking properly around the shop, I actually found this one!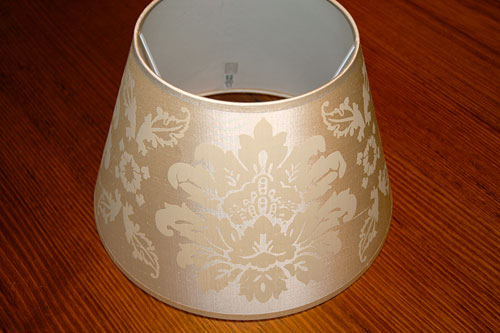 It will look perfect on a side table in the lounge next to my beautiful couches!! I just have to find the perfect base for it!