Today's achievements on site included straightening the walls, putting up the bracing, more steel support beams and joists for the second storey floor. It almost resembles a house...in a match stick kind of way!!
View from the front into the garage (notice the yellow tongue flooring sitting on top of the joists):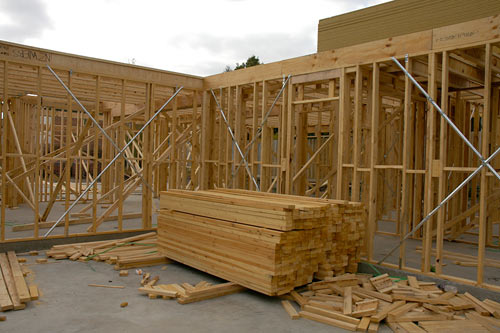 The powder room: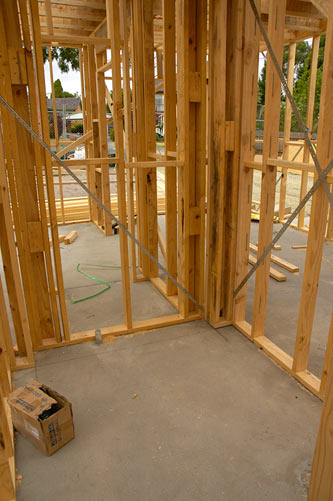 The laundry waste pipe which is a little bit 'out', nothing will be done about this as it will be hidden in the wall behind the built in cupboards...unlike the one sitting out by 2cm in the hallway!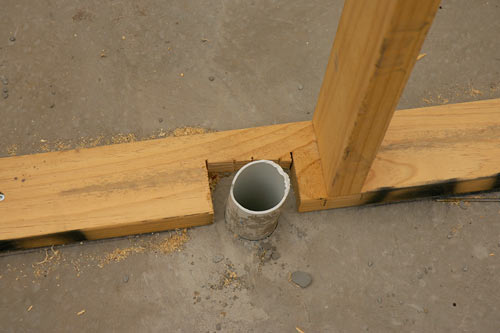 More steel beams across the kitchen and family rooms which will support the end of the second storey: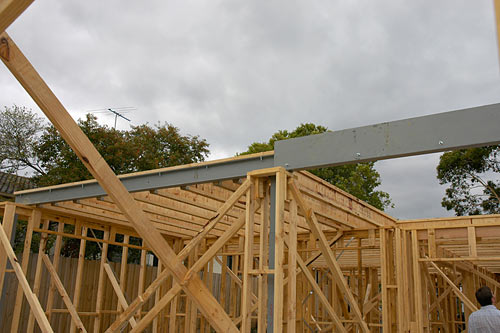 Joists, and the large hole which will be the 'void' for the staircase: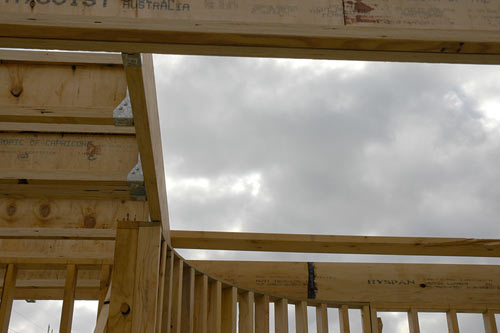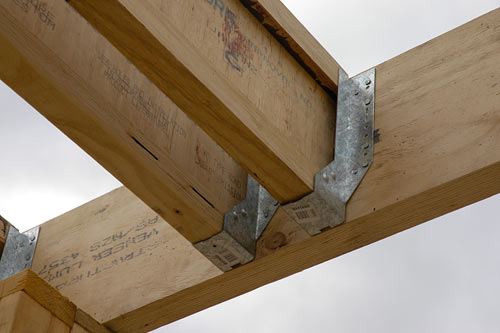 I had a good look around the edge of the slab this afternoon, now that all the walls have been straightened, and have discovered a little bit of frame overhang and 'under bite' (Not sure how else to describe it!). It's certainly not major, but I will be bringing it up with the SS when we have our meeting on site once the frame has been completed.
This is all down the north wall: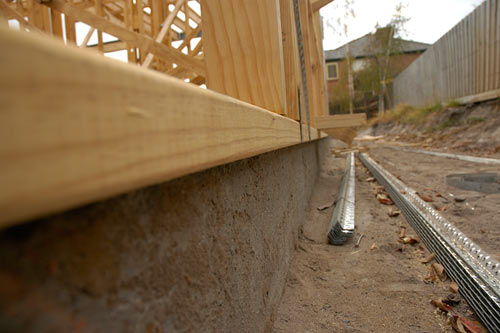 The next 2 photos are of the same east side along the front. The area under the door has overhang, while a couple of metres away there is 'over bite':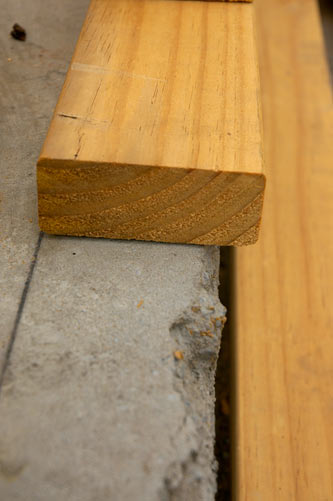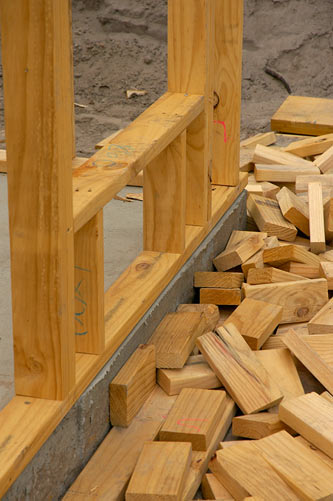 This 'over bite' is towards the rear along the family room: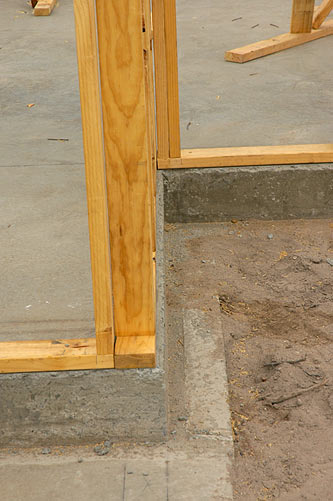 I also noticed this today. Anyone know what it might be??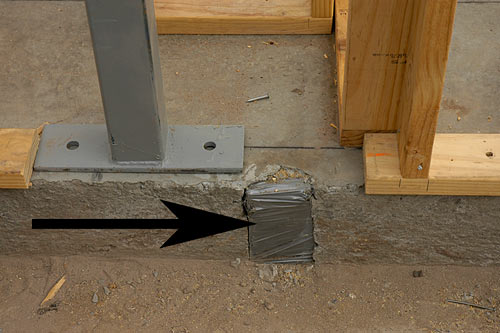 There is still a small section of joists to place above the family room tomorrow, then I guess they will be laying the yellow tongue for the floor. I can't wait to see the second level going up, and the roof trusses erected...which should all happen next week sometime. I'm also expecting the windows to be delivered shortly!