I was most impressed this morning on my daily trip to the block. Not a sign of anyone, anywhere, but I was astonished to see the block had been scraped, cut and filled!!! Yippee! So, this begins week 1 of our already rather long journey. I took a few pics with my compact, but then I had to go back later with the DSLR..and the kids!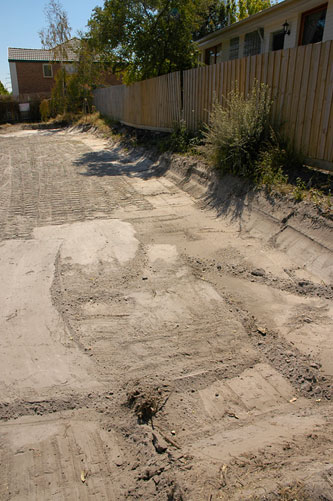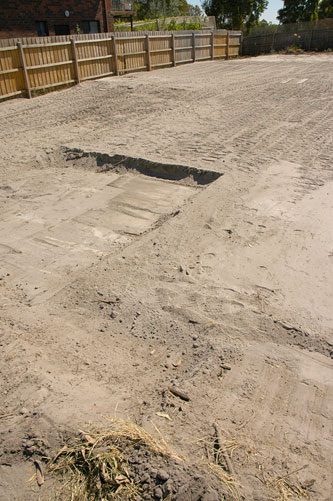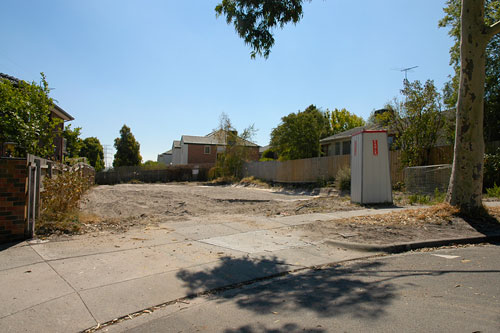 I also received a call from Henley today, letting me know that the cut had been done (which, of course, I already knew!). She also let me know that our bricks are due to be delivered this week, most likely Friday, the drains and set out are due next week (week 2 of construction), then the slab poured the week after that (week 3)!!!
FINALLY!!!
She also confirmed the start date of 27th January, even though technically today should be 'day one'...but we all know the story there. So, it appears official end of contract day is December 3rd, just in time for the pre-Christmas rush. It was also mentioned that our SS is fully aware of our situation and will do everything he can to ensure a quick build. All I need to do is line up an Independent Inspector, just to put my mind at rest.
I have also received my hall table (which is sitting in the middle of everything...), and I have a few other purchases I'll reveal probably tomorrow. At this stage, I need some sleep!