I can't tell you how surprised I was to do my daily drive-by this morning and see a flurry of activity! I thought I was surprised yesterday!! The chippies were busy cutting wood and mapping out the walls on the slab. I returned several times during the day, but I didn't take any pics until after they had left. I did catch up with them, and they said it would take about 7 days to complete the frame...wow!!
Another delivery. This time the yellow tongue used for the floor of the second storey, and some rather large steel lintels: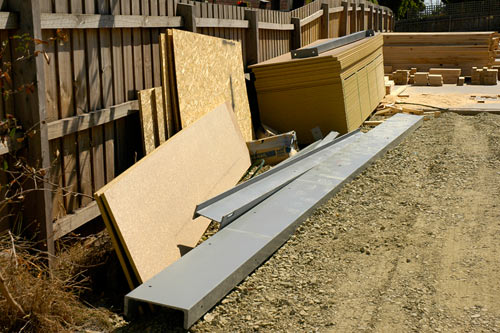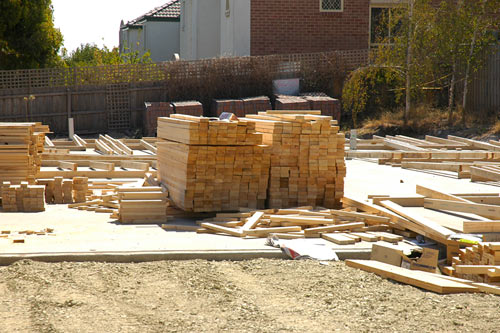 Looking down the hallway from the kitchen, to where the double front doors will be: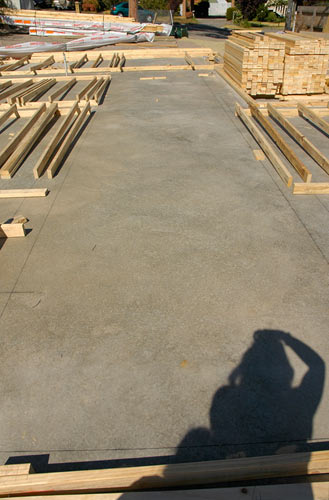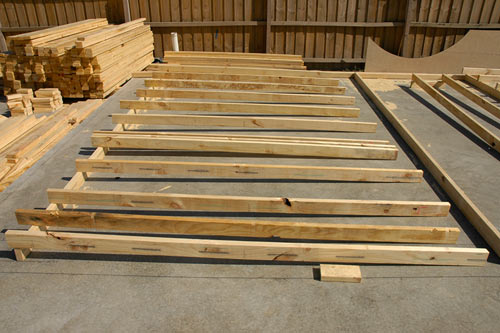 The next 2 images are of pipes that appear to be in slightly the wrong spot (according to my untrained eye...). The first is the laundry trough outlet, and it's sitting in the middle of where the wall should be, and the second is one of two sewerage pipes from upstairs. They didn't seem to line up on the slab, and my suspicions may be correct, as this one is jutting out slightly into the hallway: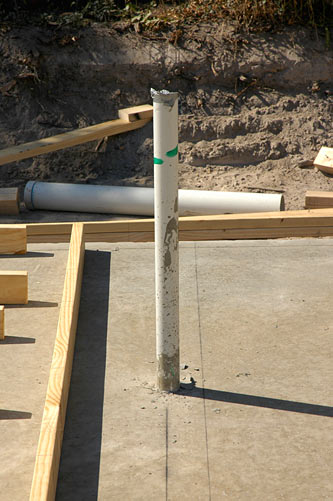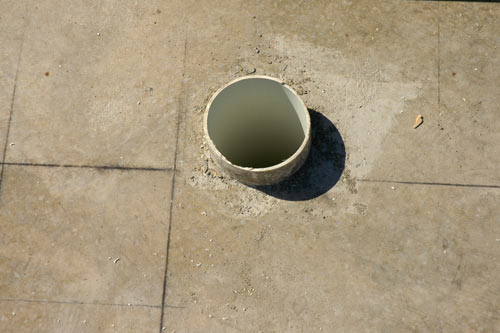 I won't raise it until a little later...at least first thing Monday morning ;-)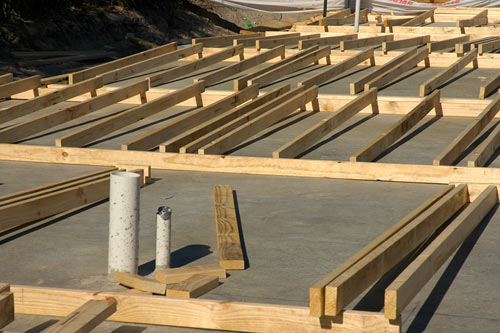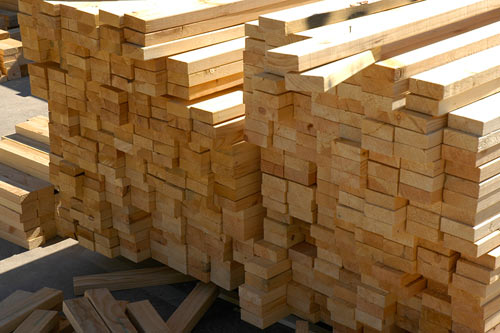 This is our curved stairs drawn on the slab!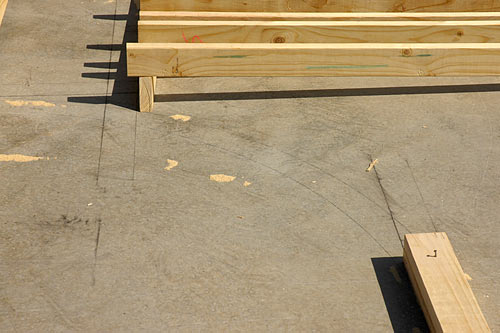 Interesting reading material left by the chippies mixed up with a site plan! They were very kind enough to provide the newspaper for me which they left behind!
I don't anticipate they'll be back until Monday sometime, after they finish another job. Not sure when the temp fencing goes up either, but it will be soon, unfortunately...