It's all starting to become 'real' now! I can't begin to tell you the excitement I felt today...like a kid let lose in a lolly shop!! For those of you who have been down the path of building, you will know exactly how it feels to walk through the house...your house..for the first time, instead of the display, or on 'paper'!
I dropped by this morning to see three walls already standing, and by the time I drove by at 3pm this afternoon, all the ground floor walls were up, and the chippies were packing up!!!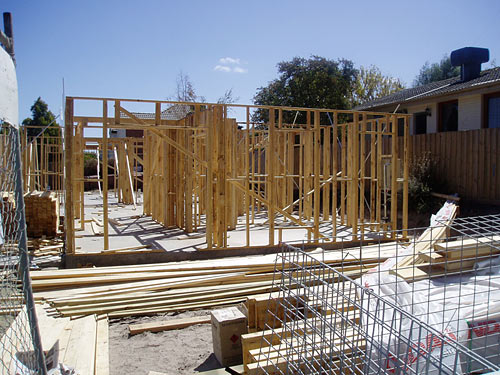 We snuck in a little later (how can you not...), and were able to walk around the rooms and through the walls. I checked the frame around the edges of the slab for any 'overhang' and it all looks pretty good to me! There is one part where the slab is about 1cm over (an 'overbite', I guess!). Not sure if this is within 'tolerances', but should be easy to grind/chip away if necessary. Better than having to drill holes in the side of the slab, add extra reo and build up the slab if it were too short. I'll have a better look at another stage with the tape measure!
Here is the pipe that will need to be fixed: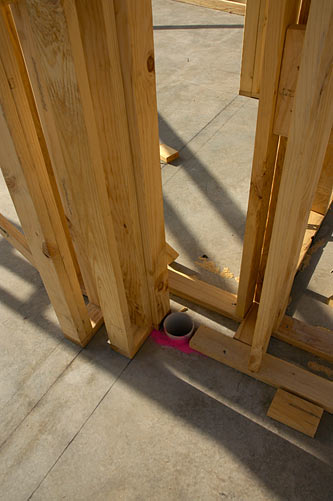 The Living/lounge room window (Good to see it's in the right place, as this was in the dining which we swapped around. Made sense to have a bigger window facing north):
The meals area window, also facing north, which we added in: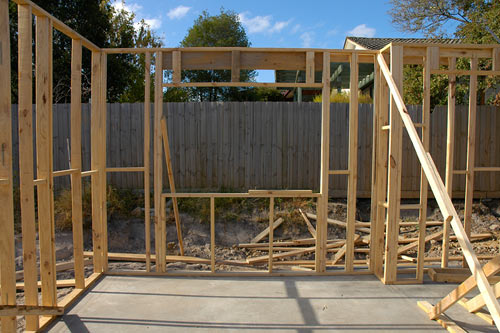 The kitchen, with the steel beam which will hold up the end of the second storey: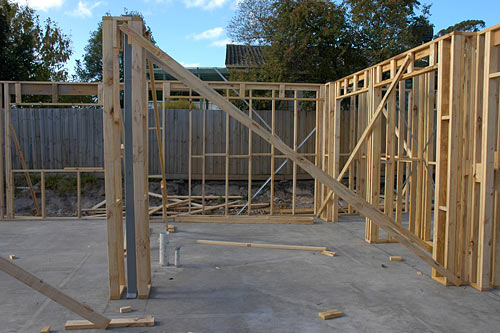 This is the curve of the stairs looking through what will be the door to the under stair storage: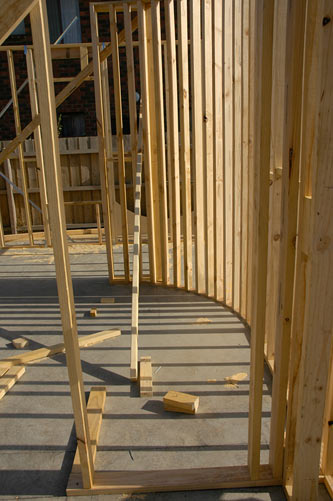 And the stair wall from the family room. The door cavity on the left leads to the hallway, and we will have double doors here (the ones I really should have made 10 panel french..but that can be changed later):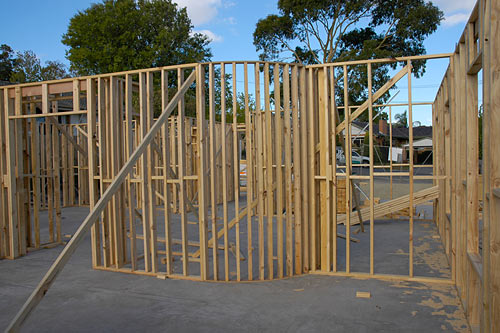 We even had our first 'visitors' today, and felt quite proud showing them around (although, there's really not that much to see ;-) )
Can't wait to see what tomorrow will bring!