I visited 3 times today during the day, and each time there was something new to look at and photograph!
On my daily trip after the school run, I was hoping to have a nice walk around each of the 'rooms' on the slab, and get an idea for where the windows will be, and what sort of an outlook they will have. Instead, there were 2 trucks parked in the street, and a tip truck in the driveway! The bobcat had been through and back filled soil around the slab, the toilet had been moved, the rubbish cage emptied and the meter box had been installed!
The tip truck in the driveway then emptied a large amount of road base/crushed rock onto the drive, and the bob cat proceeded to smooth it all out. The guys also swept the footpath a little (although rain would work wonders...)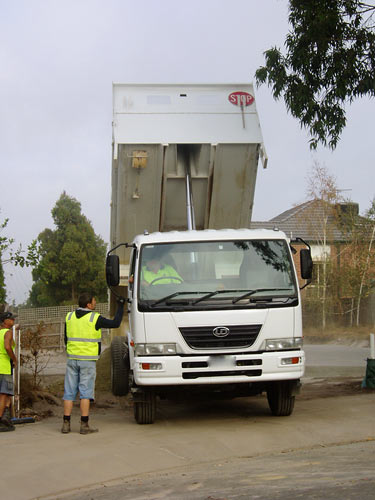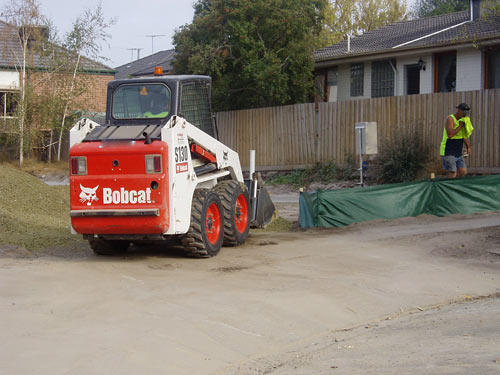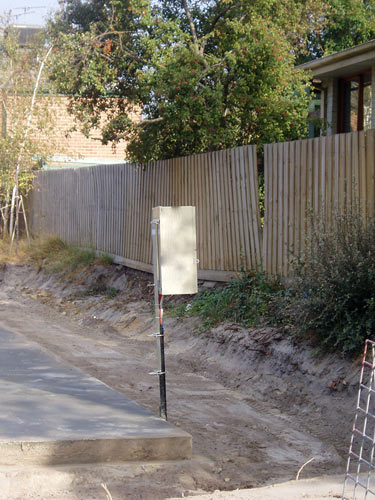 I then returned a little later to enjoy my walk on the slab!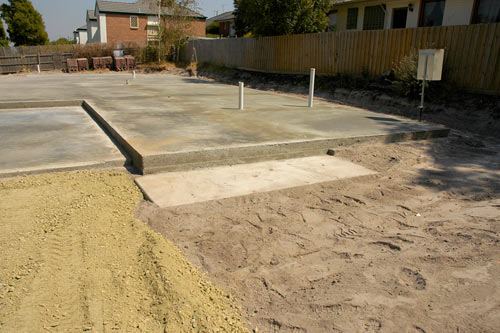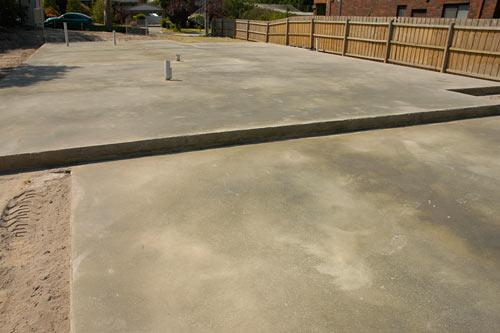 Later that afternoon, I went back (as you do!) and there sitting in the garage and across the portico slab were piles of wood for the frame!!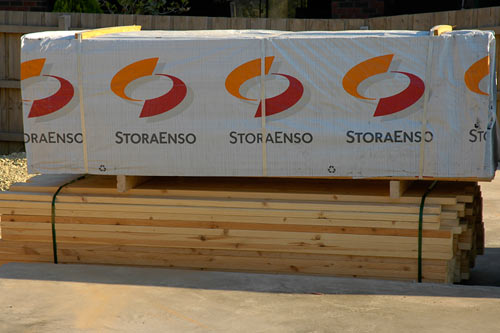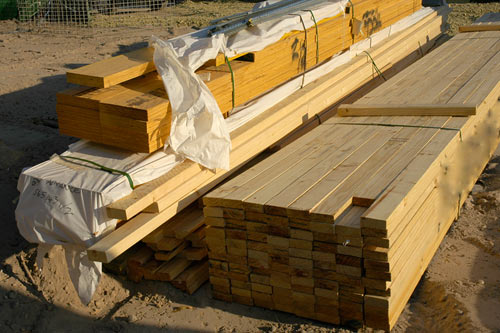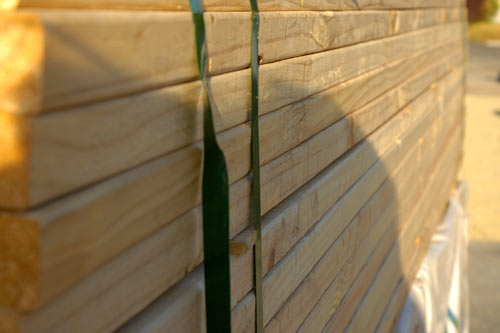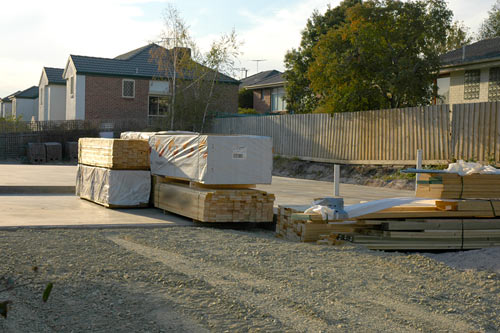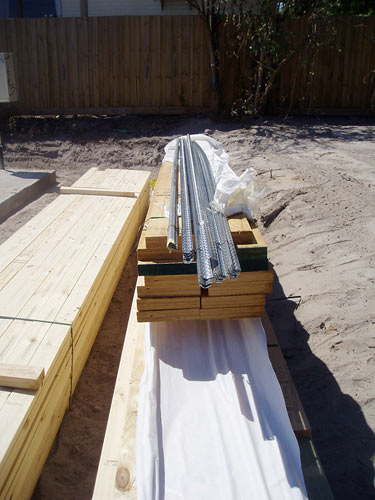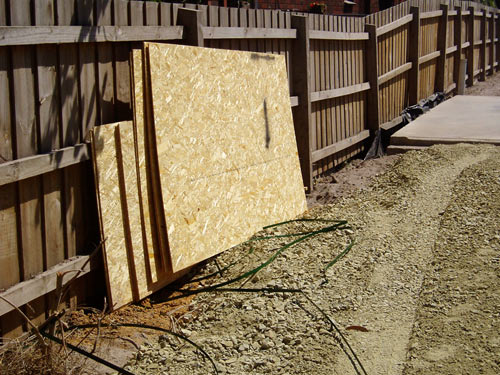 So...who's up for a slab party tomorrow night?
I must also apologise for my abundance of duplicated images in yesterdays post. That's what happens when you try to do too many things at once when you're tired! ;-)
I wonder if anything will happen tomorrow, or whether the chippies will start fresh on Monday?