We intended on going to the block early this afternoon to attend to a few tree stumps that had sprouted. We packed the car with a drill, kerosene, loppers and our gardening shoes and went down to the block. You could not imagine our surprise when we got there and saw a truck, car, small digger and four blokes!! It was almost 2:30pm when we got there, and they had almost completed the form work for the slab! They only had the portico and garage to do. We were pretty gobsmacked, and watched them digging, laying and smoothing out the sand for our slab to sit on. Unfortunately, we also noticed several broken sewerage and storm water pipes, which will mean the plumbers will have to come back and fix. Hopefully this won't delay us, and they are still able to pour the slab this Wednesday.
We were so surprised and appreciative of their time, that we went and bought them a couple of cold six packs for working on a Sunday!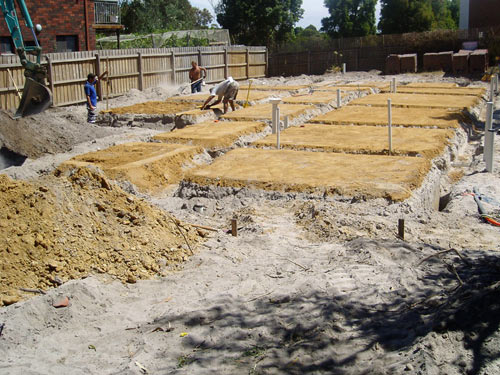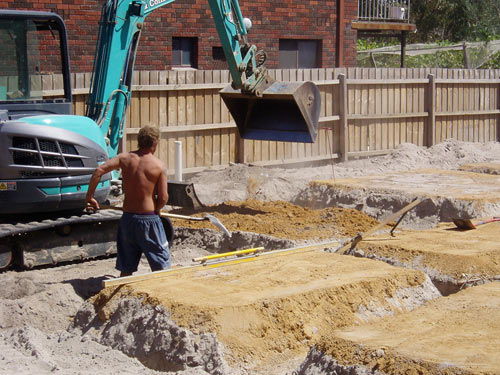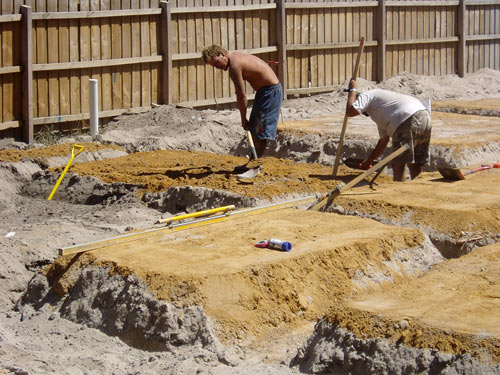 We went back later this evening after dinner to take some more pics...and survey the damaged pipes. We also wanted to see the depth of the trench dug for the root barrier across the front of the slab. It looks as though they were mining for something...it's HUGE!! Looks as though a full concrete truck will fill this area alone!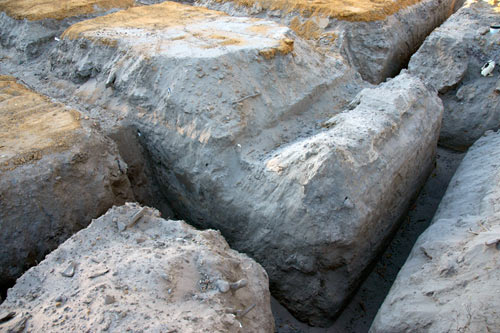 There is also a large trench for the footings where the edge of the garage will sit along side the fence. this area is on fill too, so that is also why it is slightly deeper.
All finished and looking like a block of chocolate!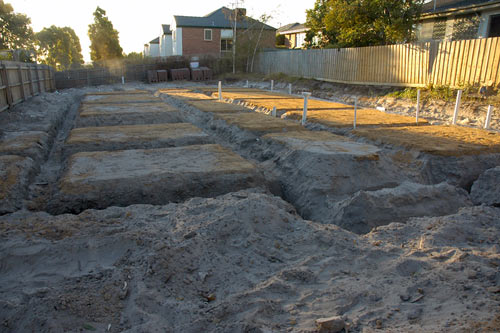 Here are some of the broken pipes...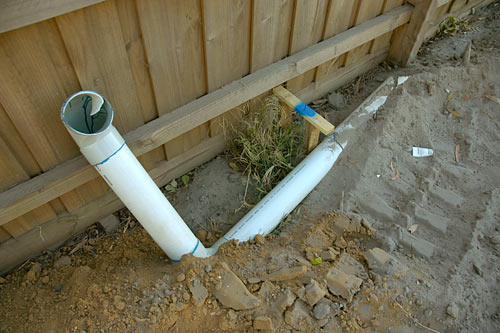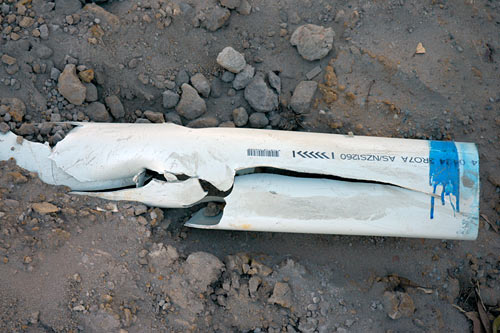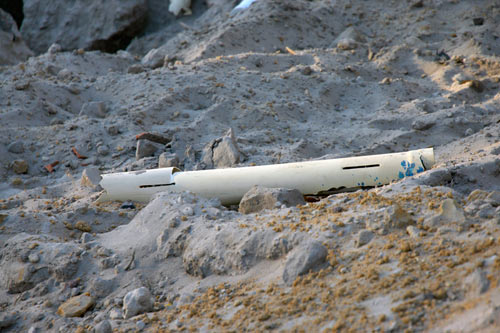 ...and the main gas line from the old house from the street to the house (although it could be water)...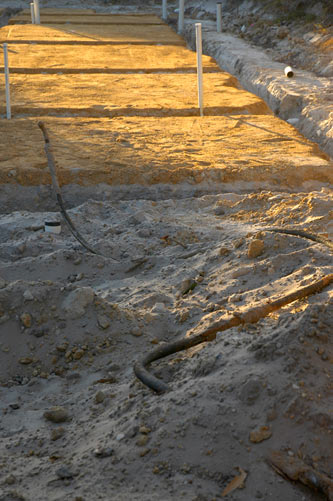 ...and the huge pile of excavated dirt almost as high as the toilet! Our new tap is just about buried under there on the left!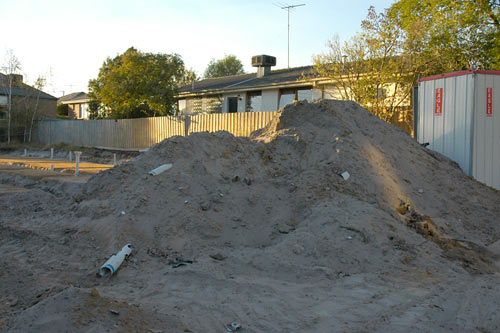 How's that for a full day's work on a Sunday! Pretty impressive, and can't wait to see what will unfold this week!!!